1. What is your gender and age? I'm a 22 year old woman, woo!
2. Where are you at/from? I'm from Northern Virginia, but I currently live south of Richmond.
3. What is your religion? Raised Catholic by my somewhat Catholic mother, but we're pretty lax as far as religion goes. I believe there is a God, but that the basic principle of most religions is be a good person, live a good life and be good to people and you will get your ultimate reward.
4. How did you and your last boyfriend/girlfriend break up/why? Girls like me, I'm finding, tend to not have relationships. When I think I'm heading toward one, they do something stupid and mess it up (like attempted date rape - that went over well, haha). So I've never really had a SOLID relationship. That makes me look functional, doesn't it? :/
5. What are you like (bad girl/boy, book worm, etc)? I think spastic is the best way to put it. I'm all over the place. I can be a bad girl one day (drinking and the occasional cigarette, partying hard, etc.) and a quiet, nerdy book worm the next. I'm athletic and smart. I'm just a little bit of everything.
6. If you had one last day left on this earth, how would you spend it? It's going to be cliche, but with my family and friends. They're the ones who make me who I am - why would I not want to spend my last day doing stupid stuff all day long and laughing?
7. Do you like to cuddle, or do you do it every now and then? Either or. I'm really laid back, so it's no big deal if we want to be all cuddly and PDA-like or if we don't. I can do either.
8. What kind of music do you listen to? Everything. Literally, EVERYTHING. I love jazz, rock (alternative, emo, metal, punk, etc.), classical, R&B, hip hop, etc. It's my life.
9. If we were go meet and go on a date, where would you take me/what would we do? I love theme parks and things like that. Concerts are good if you agree on the music. Maybe walking around a city and finding fun stores. Things like that can tell you a lot about a person.
10. How would you "wine and dine" me? I'm not a "wine and dine" person or one who likes to be "wined and dined." Let's just have fun and be ridiculous and get to know people.
11. Do you have any pets? If so, what kind? I only have one cat that lives with me, that's my girl Myspace. Yes, her name is Myspace because after I adopted her, that's all she answered to. :/ Before that, the name the SPCA gave her was Hash. You tell me which is better, haha.
12. What kind of movies do you watch/what are your favs? Comedies and action comedies. "Empire Records" is one of my all-time favorites.
13. Why should I say yes to you? Why not? You don't know what you'll miss out on if you say no. :)

And here are a few photos to prove that I'm real!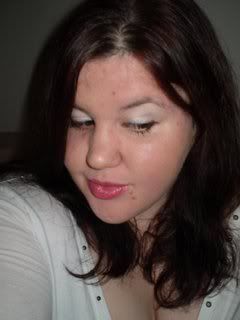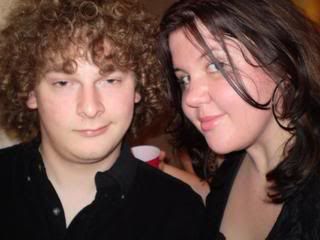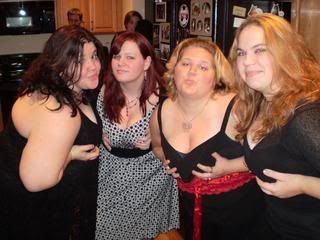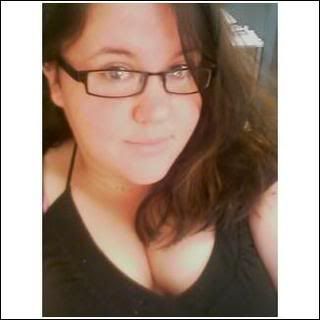 <a href="